POPs Retail
The POPs retail solution brought to you by POSbank offers a brand new POS experience, including instore management, inventory control, incoming/outgoing analysis and a wide variety of other features all in package. Its simple and logical interface, brought together with easy-to-use functionality allows any user to strengthen and take control of day-to-day business management.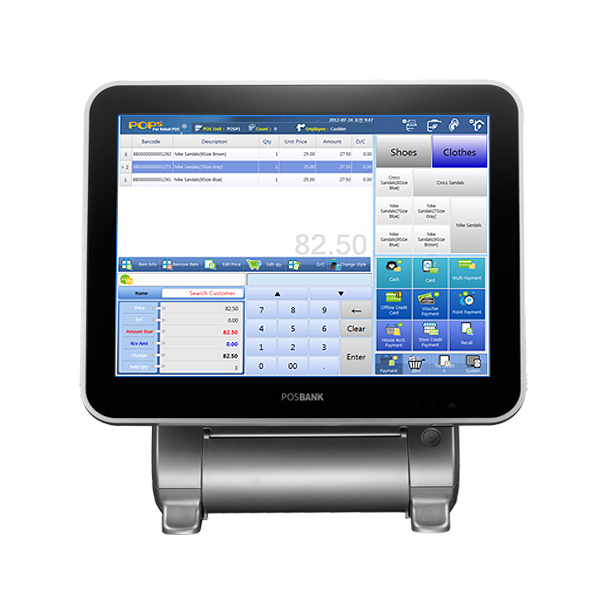 The POPs Retail™ is a comprehensive retail solution that manages daily operation for retailers.
It offers all the tools and functions that you need and for your business and they are easy to use.
· Customizable Sales Report for Snapshot of Sales and Inventory
· CRM Functions : Membership and Loyalty Program
· User-Defined Interface : Simple Interface and 31 Customizable Skins
· Multiple Language Support
· Inventory Management
· Multiple Store Management : Inventory and Order Management
· Data Security